Buy Redmi 2 Prime 16 GB from Snapdeal
Earlier, I was so impressed by Redmi phones that it was my 1st suggestion under 7000 rupees, but now, after facing the service center support, I personally recommended that never ever buy a Redmi Phone.
I purchased a Rerdmi phone in August 2015 and after using it for a while a purchased 3 or 4 more Redmi2 & prime & because of my suggestion, many of my friend bought this phone. A month ago, 1 of my friend told me that he is facing some trouble in display. So I gave him the service center address. He told me that service center replied that there is water inside the phone, which according to my friend was never happened. I thought that may be my friend is lying. But a few days ago, my phone gave me the same issue. The display is not working now & when i went to service center, I got the same reply & the service center asked me around 4500 rupees for new display.
There is no water issue, the phone cost me 6000 rupees and display is now costing me 4500. This is what I am getting in the name of warranty.
Please, never go for Redmi for such a bad service.
Yes the best ever budget phone with a small display is
REDMI 2 PRIME
But here are the few with cheaper options.
As we know that phone industry is creating great deals by many variants, we also know that we can get our needs for cheap phones too. So here are the few Smart phones with very low price and good deals plus good feature.
There are many other phones too. But I have 3 things in priorities for these phones, Gorilla Glass, for toughness, small size, for Easy Use and most important thing, Performance.
1.YU Yunique 4G 8GB
Thanks to the snapdragon 410 processor and 1GB of RAM the phone is quite responsive and smooth. The phone does heat up a little bit but it is usable and cools down quickly after you close some of the resource hungry apps. Camera is decent considering the price range, but not up to the mark in low light conditions. Camera does perform well in daylight and outdoor sunlight and is fair enough to capture decent shots in the normal room lighting also. Front camera is also quite decent in outdoor conditions but selfie lovers might get disappointed in low light conditions. Call quality is a bit down, the voice of the person you are talking to seems heavier than ususal in this phone's speaker. The rear speaker is pretty loud and clear but the voice is dampened when you place the phone on a flat surface. Overall sound quality except when placed on a flat surface is quite good. The screen is quite sharp as it is a 720p(312ppi) 4.7" screen and the videos and movies are quite sharp in HD mode on this screen. However the screen is a fingerprint magnet. No oleophobic coating. The screen is quite responsive and doesn't show any lags while swiping through the menu or during browsing the internet. Scratch resistant Corning Gorilla Glass 3 is definitely a thumbs up. RAM management of this phone is very good as it has a near stock android ROM and does not have nay unusefull apps or bloatware. The phone might not be able to handle resource heavy games but can handle light and low resource hungry games quite well. Phone feels quite premium in hand but the back cover is of very thin plastic. Looks are quite simple and sober and are very good for a smartphone in this price range. OVERALL: 8/10 VALUE FOR MONEY: 9/10
Buy Micromax Canvas Fire 4 A107 8GB Grey from Snapdeal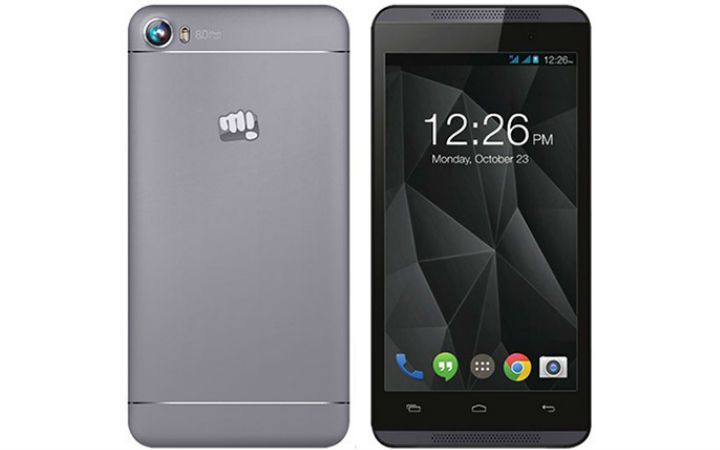 Micromax Canvas Fire 4 A107 8GB Grey is easy-to-use and comfortable to carry. It comes with a large 11.43 cm (4.5) IPS LCD display screen and presents vivid hues on the screen. You can view movies and play games on this device enjoying an enhanced entertainment experience. Android 5.0 Lollipop operating system allows you to access thousands of apps easily. Equipped with 1.3 GHz quad-core processor and 1 GB RAM, you can navigate smoothly on this device. It is compatible with 3G and Wi-Fi network for fast and easy transfer of data. You can store large amount of multi-media files in 32 GB expandable memory of this phone. Buy Micromax Canvas Fire 4 from Snapdeal and get 1 year Company warranty on the product.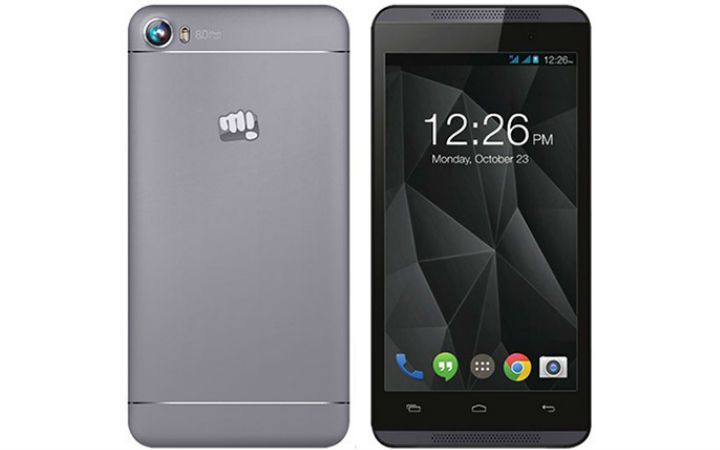 11.43 cm (4.5) IPS LCD Display Screen
Watch your favourite videos and play graphic intensive video games on the large 11.43 cm (4.5) IPS HD screen of Micromax Canvas Fire 4 A107 8GB Grey. It highlights great details of a scene and renders resolution of 854 x 480 pixels at 218 ppi. This IPS enables display screen provides a wide view angle and let you enjoy multi-media programs with vivid colours.
1.3 GHz Cortex A7 Quad Core Processor & 1 GB RAM
Equipped with a powerful 1.3 GHz Cortex A7 quad-core processor, Micromax Canvas Fire 4 A107 8GB Grey mobile phone allows you to multi-task quite easily. The four cores of this processor run multiple instructions at the same time to give to lag-free functionality. You can run intensive applications smoothly on this device. 1 GB RAM provides swift functioning and smooth navigation.
Android 5.0 Lollipop OS
You can manage all your applications on the intuitive Android 5.0 Lollipop operating system of this Micromax smartphone. It allows you to launch voice commands by simply tapping on the Google bar. The app store keeps all your messages at one place for instant access. The phonebook of this device keeps the most dialled number on top. You can customize the screen of this device easily. It enables you to resize the icons and keep the most used app icons on the screen.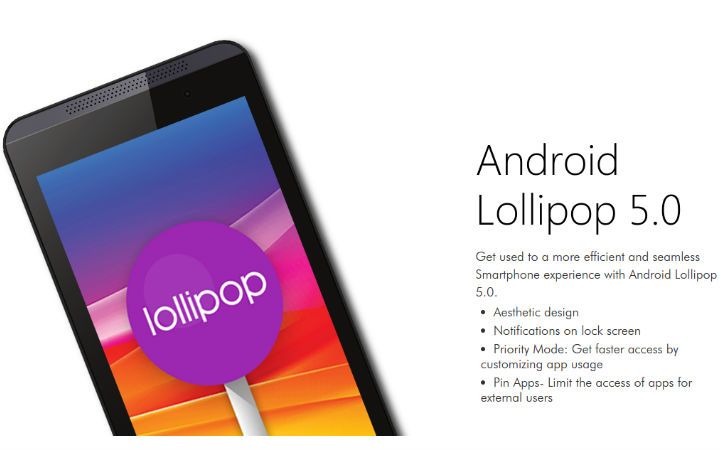 8 MP Auto Focus Back Camera & 2 MP Front Camera
You can capture amazing shots in vivid hues with the 8 megapixel auto-focus camera of Micromax Canvas Fire 4 A107 8GB Grey. It comes with LED flash light that enables you to click amazing pictures in low light areas. The primary camera also allows you to record HD videos at 720p. If you like taking selfies, there is a 2 megapixel front camera provided on this device. You can view your special moments with HD playback and recording feature of Canvas Fire 4 and relive the happy memories.
Connectivity Options
Canvas Fire 4 A107 smartphone is compatible with 3G network. You can access web applications at a super-fast speed with 3G connectivity. You can find the right way using GPS on this device. It is also Wi-Fi and Bluetooth enabled. You can post updates on social networking website instantly by connecting this mobile phone with available Wi-Fi network in your area.
8 GB Memory Expandable up to 32 GB
In the 8 GB expandable memory of this Micromax device, you can store large amount of multi-media files. You can expand the memory up to 32 GB by using a micro SD card. It enables you to keep information handy in a safe and secured manner. You can access music, video, documents and more instantly with a simple swipe on Micromax Canvas Fire 4 A107 8GB Grey.
Buy XOLO Era 4G (8GB, Black) from Snapdeal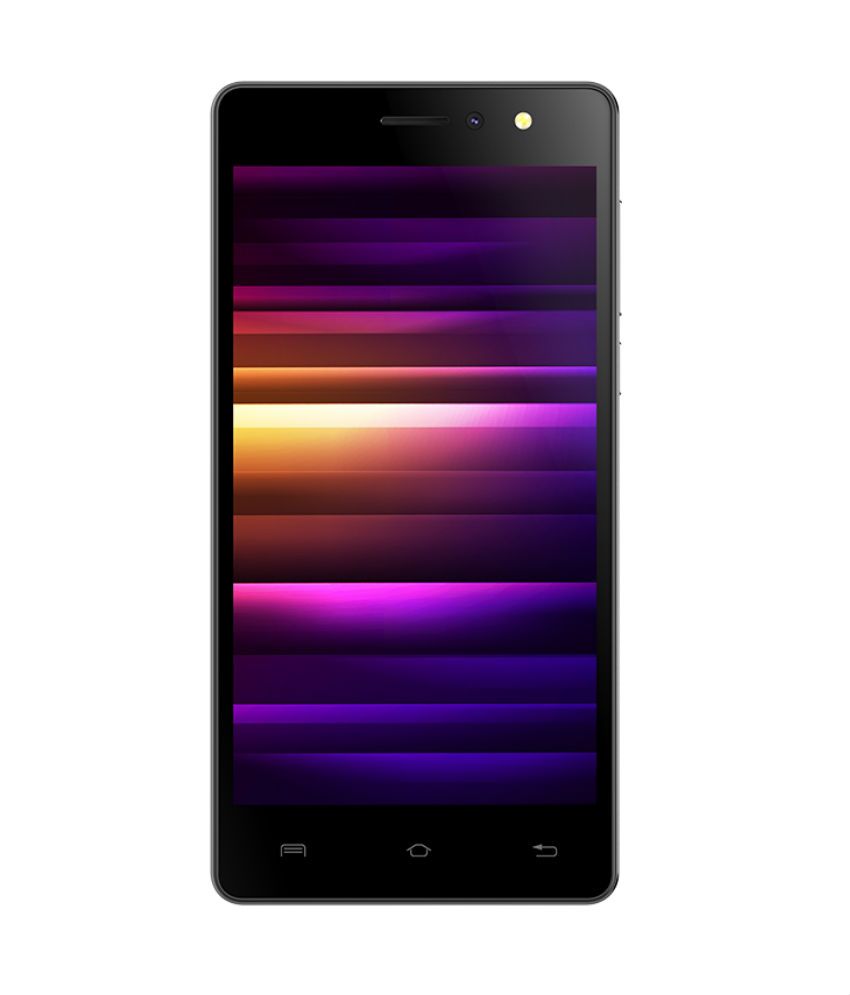 Xolo Era 4G's Box U Will Get A Charger , Usb Data Cable , Earphones , And A Screen Guard, User Manual Charger Output Is 5V 1A Xolo Era Has A Plastic Body With A Rounded With Metal ( Looking Like Metal But Iam Not Sure ) And A Flat Body Like Xperia Device Xolo Era 4G Has A Menu , Home And Back Capavitive Buttons Too Which Don't Have Any Backlight Around 9 MM Thickness And Around 140 Grams Weight Xolo Era 4G 's Specifications Roundup With Deep Features: 5 Inch HD Display 294 PPI With Corning Gorilla Glass ( I Think Gorilla Glass V1 ) Good Viewing Angles Display Colours Looking Like Vivid Color And Xolo Era 4G Supports 2 Finger Multi Touch Only Wifi - Wifi Hotspot , Wifi Signal Strength And Speef Seems To Be Good , Wifi- Hotspot Speed Is Also Good ( Via Shareit Received 44.7 Mb In 9 Sec) 1.5 Ghz Spreadtrum Processor With Mali 400 MP Gpu In Geek Bench 3 Single Core : 407 Multi Core Score : 1271 Antutu Benchmark Score : 26677 3D: 1063 , UX :11580 , Cpu : 10221 , Ram Score In Antutu : 3813 Nenamark 2 Result : 52.9 Frames Per Second ( FPS) Device Can't Play High End Game Asphalt 8 There Is Graphic Issues , And Lagging Too , Asphalt Nitro Performance Is Not Seems To Be Best For Me Normal Games Like Subway Surfers, Hill Climb Racing , Dr Driving Can Playable , I Have Not Noticed Any Frame Drop' s Or Ang Jerks In Normal Games Android 5.1 Lollipop Stock Android With Off Screen Gestures There Are Some Pre Installed Apps Like OlX , Snapdeal , UC Browser U Can Unistall These Apps But There Is A Chrome Pre Installed Which Has A Size Of 43 MB That Is Uninstallable U Can Disable It 5 MP Fixed Focus Rear Camera With Single LED Flash With Full HD Video Recording And There Is Slow Motion Video Recording Option Too In Camera App There Is Two Modes In Slow Motion 2 And 3 Or Off Front 2MP Camera With 480P Video Recording With A LED Flash 1Gb DDR3 Ram On First Boot U Will Get Around 450 MB Ram Free 8 Gb Internal Storage ( On First Boot 4.35Gb Available Storage) Xolo Era 4G Has Accelemeter , Proximity And Ambient Light Sensor With Adaptive Brightness Option Too In Settings No Gyroscope And Magnetometer And Compass Sensor's In Xolo Era 4G Speaket Output Is Loud , In Ear Call Speaker Is Ok Only Primary Microphone There Is No Secondary Noise Cancelling Micro Phone 2500Mah Removable Battery With A Mini Sim And A Micro Sim Slot Battery Backup Is Best Dual Sim With 4G Connectivity ' Only One SIM Slot At A Time Can Be 4G ' Mentioned In The Box Finally Best Device For Me Great Look , Feels Like A Premium Phone Pros Of Xolo Era 4G : 1) Quad Core 1.5 Ghz Processor ( But Spreadtrum) 2) 1Gb DDR 3 Ram 3) 2Mp Front Camera With Flash 4) Corning Gorilla Glass 5) 4G Connectivity 6) Off Screen Gestures 7) HD Display 294 PPI 8) Low Weight 9 ) Low Thickness Cons Of Xolo Era 4G: 1) 5 Mp Fixed Focus Rear Camera 2) 2 Finger Multi Touch Only 3) Some Times Touch Is Not Responding 4) Lagging In High End Games 5) No Secondary Noise Cancellation Mike 6) Xolo Has Not Mentioned The SAR Value In Box And Phone Too When IAm Dialed In *#07# SAR Value Says : < 1.6W/KG